How Much is your Business Worth?
InstaVal delivers real-time, reliable, COVID-19 sensitive business valuation reports to help you make the right call on your business, fast.
HOW IT WORKS
Simple, natural and easy process
Start Questionnaire
Answer 30 questions related to your venture's fundamentals, financials & transaction parameters.
Get Valuation
Our machine learning hybrid financial engine crunches data and instantly delivers a one pager valuation report.
Build InvestPass
Build your InstaVal investment profile. Work out and showcase your financial model, pitch deck, & video elevator.
Apply. Share. Invite.
Apply seamlessly to investors listed on InstaVal. Build your campaign and share with your network.
TESTIMONIALS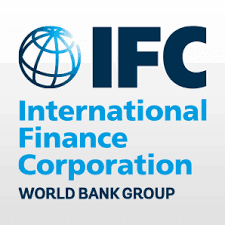 InstaVal has a compelling value proposition to the MENA ecosystem. If implemented and delivered as promised, the platform should help both Founders and Investors to make more educated decisions faster.
Issa Aghabi
Investment Officer
I would highly recommend InstaVal to anyone who likes to have a deep understanding of how their company should be valued versus what they estimated on their own.

InstaVal drastically lowers the barrier to reach relatively accurate results, fast with the right level of trust and at the fraction of the cost.
Jordan Wahbeh
Managing Partner
We engaged with InstaVal to conduct cohort business valuation, for sponsor investment reporting purposes. We were thrilled by the quality of the platform and the solidity of the valuation algorithm.
Abe Seksek
COO
Instaval is a brilliant tool for all founders and entrepreneurs out there. An all-in-one solution which bridges the huge gap between traditional investment and the perks of digital platform-powered solutions.
Loredana Manushaqa
Technical Trainer

The Instaval platform brings structure and direction to startups, looking to build a clearer picture of how to value their business and approach investors.
Kevin Kilty
CEO & Founder
Over 10,000 businesses, active in 40+ industries located in 50+ countries have been valued using InstaVal technology.
Accurate, defensible business valuation technology
KEY FEATURES
Everything you need to get investment ready
InstaVal and Signature Network partner to empower your pitch with FREE Business Valuation for instant feedback and immediate investor's attention on Signature Network's platform.
SUPPORT
FAQ
InstaVal Platform
InstaVal is an Investment Readiness & Data-Driven Dealflow Platform made to promote equity investments in startups and scaleups. Basically, the platform helps founders, enablers and investors close equity deals, efficiently and fairly.
2

Is my company eligible on InstaVal?
InstaVal is a Platform primarily made to cater for Startups and Scaleups, but it is extendable to any asset or any business independently of its size, geography and industry.
3

Can I trust the business valuation calculated by your platform?
Trust is not decreed, but earned. First, our user base, made of founders, enablers and investors have all extended their vote of confidence to the methodology and valuation. Second, our algorithm has been trained on a very large dataset of public and private equities and has delivered results with an 80% accuracy rate. Last but not least, business valuation is about you, your company and the related inputs and assumptions you feed into the system.
4

What is your valuation methodology?
InstaVal uses a proprietary valuation methodology, based on the following methods :
Market Method: Determines the appraisal value of an asset, based on the selling price of similar assets.
Income Method: Quantifies the present value of anticipated future cash flows generated by a business or an asset.
Asset Method: Based on the replacement approach, i.e. what it would cost to re-create the business.
Alternative Data Method: Based on a predictive model, trained using machine learning technology to calculate the equity value of the company based on alternative non-financial, qualitative and quantitative data.
5

What is Pre-Money Valuation?
The fair market value of a business is the number founders will use to (i) calculate investors' post-money share ownership and (ii) to ask buyers to pay upon exit.
Features
1

What features does InstaVal offer?
Business Valuation : Fair market price discovery of your business, based on IPEV compliant methods, powered with our alternative data proprietary algorithm.
InstaPager: OnePager business valuation report to help you raise equity, invest in a venture or sell a business.
Dashboard: To help you store & monitor valuations, track application status to accelerators and investors.
InvestPass: An online a professional investment workspace for founders to build & share with stakeholders. This resource includes a one pager valuation teaser, a financial model, a pitch deck and an elevator video.
Deal Support: Advice and expertise to help you throughout your fundraising process. From due diligence to closing.
2

Can I customize the report?
The report is not customizable for the time being. All the distinctive elements of your company will be on the report, including your company logo, demographics, etc...
3

In which languages is the report available?
The valuation report is available in English.
4

What are the benefits of raising funds at InstaVal?
First off, you get investment-ready, i.e. InstaVal grooms you up, empowers you with a solid, defensible investment due diligence workspace where investors, stakeholders -you authorize - will access key information, screen and vet your application, request additional information, comment interactively with you and finally make the call on your application, seamlessly, transparently and efficiently. Last and not least, it is fast, cost-effective and accessible on the go, anytime, anywhere.
5

How do I know how much money I need to raise?
For ventures with traction and founders who mean business about their fund raising, the Seed plan comes up with tools to assess the adequacy of the fundraising amount.
Seed plan gives access to your InvestPass where you will find templates including a standards-based financial model template with formulas that allow even financial neophytes to easily calculate the amount needed to execute the business plan, financial forecasts, etc.
Furthermore, the Deal Support feature in Custom plan provides you with a team of experts to help you fine-tune the figures of your financial model and advise you throughout the transaction process. From investor approach to deal closing.
Process
1

What is the process for founders?
Angel plan process involves filling in 30 questions about business' fundamentals, financials and transaction. Afterwards, you can download the valuation report, perform iteration and monitor business valuation growth.
Seed plan process requires you to first document your InvestPass to showcase the most unique and compelling insights about your start up. The InvestPass consists of 4 main sections:
InstaPager: a one-pager PDF business valuation report instantly delivered upon completing the questionnaire.
Financial Model: an excel sheet translating your business strategy, market forecasts, funding and more in numbers.
Pitch Deck: a power point presentation to show stakeholders the opportunity in story-telling format.
Elevator Video: to convey the soul and passion of your venture.
Once InvestPass completed, discover, invite & share your InvestPass with the right enablers & investors looking for unique founders and ventures. Throughout your fundraising journey, take advantage of the dashboard to monitor valuations and track application status to accelerators & VCs.
Custom plan builds on the Seed process by featuring the support of a team of experts who will tailor the duration of your plan as per the specific requirements of the sought transaction and help you throughout the process of the transaction. From investor approach to deal closing
2

Can I come back and resume building my profile?
Yes, you can pause InvestPass build up and come back later to pick up where you left off. And even if the profile is complete, you can update it at any time. You can perform as many valuation iterations as you wish. Also, financial model, investor pitch and elevator video can be refined and reuploaded at any time.
3

How much information is needed to provide confidence in the output?
About 30 questions allocated over three (3) categories:
Fundamentals: General information about the business.
Financials: Financial information about the business.
Transaction: Information about the deal with potential investors. Namely, whether you're raising money or selling the business.
Below are examples of the quantitative inputs:
Revenue: Total sales, contract's value or sum of invoices you're expecting to make in each of the next 3 years.
Profitability: Expected EBIT margin in % of current year and estimated EBIT margin in % of the next 2 years.
Funding: The amount you'd require to execute your business plan, should you be raising.
Investment
1

What kind of investors are on your Platform?
InstaVal is not limited to a specific group of investors. The platform is hosting a wide range of investors i.e. Incubators, Accelerators, Advisors, Angels, Family Office and VC from all over the world, with a focus on the MENASA Region, investing in startups & Scaleups at different development stages and operating in various industries.
2

Is it possible to see your investor list?
Yes, through our Discover feature which is powered with a MatchMaking Algorithm that suggests the most relevant investors and enablers to your business.
3

How can I get in touch with the investors?
By clicking on the Apply feature on each Investor page, the investor is notified and your InvestPass gets showcased on your stakeholder's dealflow dashbaord.
Privacy
Data confidentiality is a credo at InstaVal. This is why you'll always control your privacy settings status. Public profiles are by nature public and contain limited non-confidential information. Yet, the privacy settings of InvestPass - containing confidential financial information - will remain under your control at all times.
Plans & Billing
Venture: For each purchased plan, you get to assess one business. Should you have more than one business to assess, you'd need to purchase (an) extra plan(s). This is valid for all available plans.
Iterations: Number of business valuations allowed on the platform per venture and per plan. They are unlimited. You can iterate as you wish, as long as you are within the active duration period.
2

How much does it cost to join InstaVal?
InstaVal offers 4 plans for founders
Free: giving the possibility of valuation and unlimited iterations
Angel ($200): entitles Free plan features, plus your valuation report and your dashboard.
Seed ($500): entitles Angel plan features, plus access to your InvestPass
Series (Custom): entitles Seed plan features as well as Deal Support and custom access duration.
3

How do I subscribe to a trial account?
There is no trial for founders, however it is possible for you to discover the value of your company and assess the relevance of the platform by registering for the Free plan. You can perform as many iterations as you wish for as long as you wish. Yes, it's free, forever.